Easy to understand
WORK-O-LOGY
We can work on any of the accounting software and add-ons of your choice!
Document
Requisition.
We have designed a checklist of documents that we need from the client's end for bookkeeping.
*Client needs to follow the checklist and provide the required documents like Purchase Bills, Expense-Bills, Bank statements, etc.
Processing Documents in
Accounting Software.
The documents are entered into accounting software of your choice (Xero, Quickbooks, MYOB, Saasu, Wave apps, etc.)or any such accounting platform.
We then store the scanned copy of the source document along with the transaction to make it easily accessible in accounting software or on related add-ons.
All the entries would be cross-checked and reviewed with the source documents  (i.e. Purchase Invoice/Scanned Bills etc against the Purchase/Expense transaction, respectively).
Benefit: This will leave an audit trail for every transaction for future use.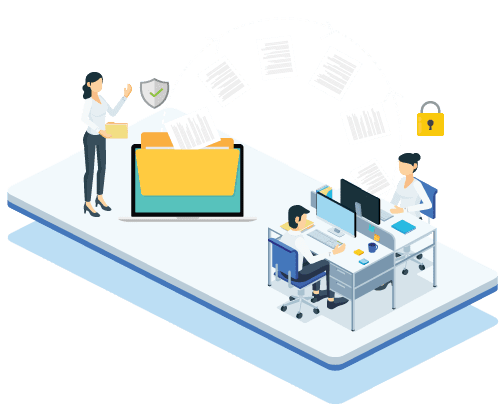 Reporting to the
clients
Management reporting: We will provide monthly management reports in order to appreciate our client's business performance.
We also have an option of standard Service Level Agreement with the client to understand exactly what their reporting needs are.
Payables / Receivable Reporting: We report the entities daily who wish to have their books updated regularly.
Indirect Tax returns: We stay committed to sending you the report two weeks in advance for you to review. We also assist you with your VAT, BAS, GST/HST, and Sales Tax based upon whichever country you are in.
Final
Preparation.
Year-end financials are reviewed and finalized for return preparations.
We take care of all communication with your CPA if the tax returns are done with your local CPA.
Bank Reconciliation Work Technique
Please note:
We do assessments as per the past coding experience as well as Google search results.
So, if we are not 100% sure, we email to the respective client about the missing documents and nature of expense.
Software Expertise
We can work on any of the Accounting Software of your choice!